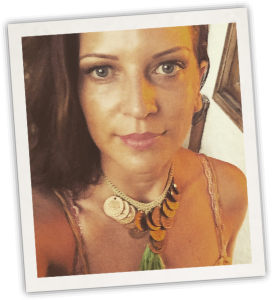 Valerie's top addresses
ADITI YOGA CENTER
Located derb bniaiiche, in a beautifully renovated masriyah (8 minutes walk from Riad Anata), Aditi Yoga Center o ers regular Hatha Yoga classes almost everyday of the week at 9am. Each yoga class is adapted to the individual needs of the students and are taught by Aditi, native from Spain and certi ed yoga teacher (RYS200) member of the Yoga Alliance. Feel free to come and enjoy a relaxing and powerful yoga session. Namaste. +212 624 97 73 02 (WhatsApp available)
CRAFT DRAFT
Want to take part in a cra workshop with Hamza? Craft Draft is a Multidisciplinary Art Studio that is keen to keep Traditional Visual Crafts of Fes Medina alive through offering workshops for all age groups. Facebook.com/Craft.Draft.Fez Hamza +212 649 89 41 97
ARABIAN PORTRAITS
Would you like to dress up as an Arabian princess or Berber prince? Violeta Caldes offers personalized photo sessions in an ancient riad of Fez providing you with clothes, jewellery and make up. You'll have lots of fun during the session (3-4 hours) and leave with your digital photos. violetacaldres@gmail.com +34629643688 (WhatsApp Available)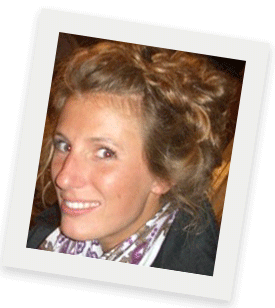 Audrey, our interior designer's favourite deco tips
BOUTIQUE JARDIN DES BIEHN
A selection of Moroccan artisanal products: pottery from Fez and Salé, basketry, weaving, babouches and jewelry chosen by Michel Biehn. Renowned collector of fabrics and antique costumes, here Michel Biehn o ers embroidery from Fez and from the ancient world. FezFabrik designers come from all over the world and work with the artisans of Fez to create throws, bags, jewellery and accessories.
CHEZ LAURENCE AU MEDIN'ART
A concept store in the heart of the medina, a spacious shop furnished by 'iron attitude' where you will nd 'revisited' cra s, unique pieces; Everything is handmade & done in Morocco with a contemporary spirit. You will nd brands such as: The Moors Collection, Kif Kif, Mr. Michelin, Mouhib, SissiMorocco, among other artists. To get there, walk down the Talaa Srira heading to Place Nejjarine.
TAMERLANE'S DAUGHTERS
London based fashion and interiors designer Karina Duebner (half- German,half-Kazakh) whose work is featured in Vogue, Elle, Harpers Bazaar, and Architectural Digest owns a house in the medina and her exquisite range of 'Couture Cushions' is hand-made in Fez. Before being shipped for sale to Europe, Karina's cushions can be bought directly from her home in Fez when she is in town. To enquire send an email to karina@tamerlanesdaughters.com www.tamerlanesdaughters.com
ANAJAM HOME
Rebecca Eve (business woman) and Tara Stevens (lifestyle journalist) have put together a tightly curated collection of contemporary and vintage Moroccan homewares, all handmade by artisans, including 100% wool, chunky weave 'Debdou' blankets, cactus silk table linens, hand blown recycled glassware, hand- carved orchard wood serving bowls and modern Fez ceramics. www.anajamhome.com; +212 691 41 84 67
CHEZ NINA ALAMI
If you are looking for traditional handcra s with a fresh modern perspective, de nitively call the Palestinian-American textile designer Nina Alami. She sells her collection of handwoven scarves and blankets out of an unmarked, by-appointment-only in her atelier in the medina. Nina also o ers sourcing services for the "serious shopper.'' artisanprojectinc@gmail.com Write her an e-mail or ask us to call her.